Awards… errr, Food Festival Season is Here Already?
first up, LA Weekly Gold 99 Essentials on March 9. This is important because Amy Scattergood wrote the copy to the associated Squid Ink post.
And there's a French chef with his eyes barred. Also, they moved it to a different venue this year. Last year, it was at a car museum, and I was really REALLY afraid for the cars. I mean, fooding and driving just don't mix. Tickets are $45 for GA, so the early birds won't feel too bad about being baited by early bird ticket prices (which were exactly the same.) LA Weekly food critic Besha Rodell can usually be seen in-house, ready to field your complaints. Also, I might be there, to field those complaints.
=================
Second up is the way more ritzy All Star Chef Classic at "Restaurant Stadium" hosted by AEG, at LA Live. The "premiere" event is mostly sold out, save for the less exclusive Sunday March 23 lunch tasting event that's actually mostly not in the amazing "Restaurant Stadium:


One of the founders of this soiree is the inimitable Lucy Lean, who ran the last major Edible magazine franchise here in LA. That was such a brave move. Til this day I wonder what would've happened if she had a capable advertising staff. I mean, this was before Lucky Peach as a "thing". It was so sad seeing all those Edible magazines being given away at restaurants (who are mostly advertisers).
Back on track: if you're a man of leisure, the all-in (phone-in only) VIP package is available for $1250. There's plenty of time for your firm to pick up that tab. Tickets to the general admissions to the Sunday tasting is $65, including unlimited booze.
===============
Next up: Lacha Somtum is probably the best restaurant in Thai Town Los Angeles right now.
The new au coeur de Paris, Garden Grove
This is a Yelp copy & paste with a few photos thrown in. Yes, I've reverted to 2007 here in terms of writing effort. Sorry, not sorry?
As I stand here after devouring the first pain au chocolat, I'm happy Wandering Chopsticks took the time to follow the signs posted at the original Edinger au coeur de Paris to discover the newly opened branch in Garden Grove. There are no signs facing the street whether coming from North or the South. There is no plaza signage either. But those who frequent Vietnamese boobie cafés will immediately recognize this plaza as the one shared by Cafe Di Vang II.
While the Register tells us this branch is manned by the baker instead of pâtissier, the pastry cases are still replete with all the offerings at branch 1: check out the massive Paris-Brest, the affordable chocolate croissants, the 10 flavors of macaron, and the banging bargain that is the $.50 palmiers.
Basically, if you love things like the Gayet-Hollande affair, Nabilla Benattia, and Luc Besson films, you'll love this place. Au coeur makes me so happy the French invaded and colonized Vietnam. Without it, we wouldn't have banh mi, and cheap pastries in Little Saigon.
Of note: the shop closes at 4pm, so if you come later in the day, the pate chaud, one of the most popular savory items at the original shop, will have been hibernating under the heating elements for 8 hours. It's still tasty enough, but best go early.
…..
Since that earlier entry, I've returned to au coeur a couple of times to taste more of the pastries. The macarons here have a weightier filling, not as fluffy as say, Bottega Louie. Then again, macarons come and macarons go, and they're just not as satisfying as a fantastic apple tart, which au coeur de Paris does have. The weightier custard word better in the eclair, so opt for that over macarons. Eclairs over macarons, always and forever. Nevertheless, the true gems here are the pate a choux and pastry dough. At $3.50, the cinnamon apple tart is a banging bargain, as is the $0.50 palmier, as is the $1.50 pain au chocolat and the $1.50 Vietnamese-French pate chaud hybride pastry.
The fact au coeur de Paris is also only 1 block away from one of Garden Grove's best vietnamese "coffee" shops is just the proverbial vanilla custard on top of cronut.
au coeur de Paris
14221 Euclid St
Unit B
Garden Grove, CA 92843

Parrain's Soulfood, Paramount and a Quick, Belated, Resolution
It seems fitting to always devote the first post of the year to soul food. Soul food isn't too big in LA. You don't have ex-Manhattanites shitting themselves over gumbo like they do over a plate of shredded chicken and rice.
Hopefully, some form of cosmic balancing must be achieved through this post. Parrain's is run by a cook from ex-Louisana. You'll see him on the fryer when you come in during lunch. This is because the only lunch special officially listed at Parrains is the 2-piece chicken dinner. But there's also Creole here. Witness the weekend-only gumbo (which officially is on offer by noon on Friday).
Coming here just makes me feel good. There's so much pride in this restaurant despite the awkward layout that wastes too much space, despite the lack of a real sign, despite the dinginess of the neighborhood. I've been here a few times now, and every time they've treated me nicely, warmly, just like Bludso's did back in 2007, just like Hambone's did back in '13. Relative to the curt experiences typicall being dished out by the SGV carb houses, every customer ought to feel like a king here.
The menu isn't perfect just yet. There are only dinner portions, unlike majority of soul food restaurants hanging out between the 605 and the 405 (but always south of the 10). The dinner portions feed me for two meals. The specials, however, are key here. Sometimes it will be fried turkey chops, sometimes it'll be shrimp poboy. Always ask as they are often a bargain. But turkey chops.. Wow! Does it get more Southern than this in LA? How many other restaurant in LA serves a fried turkey chop? (Carolyn's, Mama Joan's, etc.) And how many serves a fantastic BEP to go with one of the best corn breads in Los Angeles?
Parrain's Soul Food
Paramount
=====================
Also, in addition to still not eating any Huy Fong, it is necessary that I do not frequent any restaurant featuring "bespoke", "artisanal", "designer" $100 denin aprons that looks anything like this:
Unless you're a furniture wood worker, or a machinist, don't wear denim aprons. They don't absorb for shit, so please don't pass the cost of $10000 in custom denim to us eaters. I'm OK if every server in every restaurant just wear $12 gap polos and $25 Levi's. It doesn't take $100 denim to make my food/dining experience better. Really. Bugger off with that craziness. No one at Parrain's is wearing a $100 denim apron.
Not that I fish, but…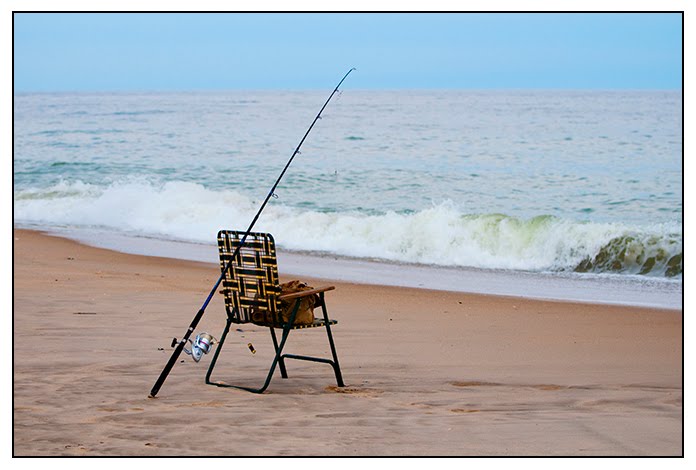 Ten Crappy things I Ate During 2013
Mariscos El Diablo
4501 South Alameda St.
Los Angeles, CA 90058
==========================
Al Carbon tacos in East LA. Just because it's made in East LA doesn't mean it's tasty. These carne asada tacos, grilled instead of griddled, were nothing but grizzle and tears. They were cheap, and they were cheaply made. O wait! They've closed? Great!
Apache Tacos
1843 E 1st St
Los Angeles, CA 90033
==========================

Sandwich Smith.
Sandwich Smith, Little Tokyo.
Offered corned beef on the specials board, but no rye. I mean, what kind of cook would offer corned beef and no rye bread? A Korean team, of course. The fried chicken sandwich was sad, dry desert. For $9, every sandwich from Claro's trumps this disaster. For a few dollars more, Mendocino also obliterates the menu here. And the equally expensive fried chicken kale salad? Tough, bland, and carrying the same sad fried chicken breast as the sandwich. What a freaking Little Tokyo tragedy.
==========================
Gaju/Kaju, Ktown.
Crappy "home style" Korean food. Everything reeked of MSG and generic gochujiang paste. The panchans were pathetic, and had nothing but vegetables. This place is supposedly known for kimbap, and it's also supposedly known for dukbboki, AND it's supposedly known for naeng myeon. What is it actually good for? Absolutely nothing. It used to be in food court, and charged a lot less. Now, the only thing to do with the pathetic kimbap is to dunk it in the dukkboki sauce. Check it out, anyone can be Roy Choi!
Yelp entry 1
Yelp entry 2
Yelp entry 3
==========================
Read more…
2013 Favorites: Bebe Fusion, Alhambra
Bebe Fusion is legit as hell. While they're completely unrelated to the famous restaurant in Taiwan, 王品, there are actually several Wongs in the kitchen. I've been visiting since they were the dinky hole in the wall on Valley Blvd, and I followed them to Garvey, and then I quit 'em when they opened their third effort in Arcadia. Cause seriously? Has anyone tried driving up to Arcadia via local streets on a Friday night? EFF THAT NOISE Arcadia. I'ved lived in you, but I don't want to see you any more.
Thankfully, Bebe Fusion's Monica Wu reopened at (an extremely hidden) location in Alhambra last summer, and we fell in love all over again. I'm also a bit smittened with Monica's daughter Belinda. She's sassy and talks back. I love it because she's all about her family's economy and there's supreme pride in the work, just like at Chengdu Taste. They're not afraid of charging $50 for live dungeness crab. They're not afraid to give you a little freebie, but they'll let you know you're special when it happens.
And the stinky tofu? Oh my fucking god. Even though they're both good, don't get the fried versions, don't get the basil stir fried version:
Go OG. Go all out and funk out the whole dining room:

Read more…
2013 Faves: R&J's Oyster Poboy
It's nearly impossible for me to list my top 2013 "bites": I'm rather horrible at book keeping and running tallys. As far as LA is concerned, I do know the poshest meal I partook in was at Patina. It was lovely. Charles Olalia came out to chat, Patina's manager is always beyond personable, and the service staff was top notch. I spoke of it earlier and the food was good in the way a star-winning brigade kitchen should be serving food.
R&J's oyster poboy is nothing like Patina's beef tongue, it is delicous. It's delicious because oyster poboys are hard to find in LA, and a good oyster poboy is basically close to Lochness status. It's even more delicious because I found it in Downey, California, a downtrodden blue-collar neighborhood that has hardly any black people, and even less folks from New Orleans.
Visiting both Connie and Ted, as well as Luke's Lobstah, a couple of months after this huge $6 oyster poboy (lunch prices) confirms it delivered more seafood pleasure per ounce, and dollar, than either lobster sandwich. Yes, obviously canned oysters aren't fresh lobsters, but R&Js has soul, Connie and Ted does not.
And Luke's? Good god, just look around, and wait for the inevitable podunk tourist to walk in with a copy ofZagat Manhattan New York in Hand.
R&J Southern Home Cooking
Downey, CA
For coupon hounds — I'm looking at you Mr. Taster.
2013 Favorites: Aga Taiwanese Bistro, Artesia, CA
Yah, I eat in the burbs. I eat the heck out of the burbs and I don't give a hoot.
Having soft opened on November 15, Aga is relatively new in Artesia, CA. Everyone considers this stip of Pioneer to be Cerritos anyway, and the clientele they serve mainly live in Cerritos. Artesia is a much smaller town, with a relatively horrendous city government, but the city taxes, licensing, and commercial property rent are all cheaper. It's always been Cerritos's little bitch when it comes to being whored out for cheap land. The restaurant density in Artesia is so much higher than Cerritos even though Cerritos has a much higher percentage of the target clienteles, especially because the city's median income is so much higher than Artesia. I rant, I know.
Back to the food.
So, Aga is relatively new, and it's being operated by a bundle of Taiwanese twenty-somethings fluent in both Taiwanese and English. At least it feels like a place being operated by a bunch fo twenty-somethings. The seats are uncomfortable, the accoustic is a tad lousy, and the incredibly long bar, with its scant seats, in a restaurant that serves tea, makes zilch sense. The interior design is some sort of horrible, as there is so much dead space simply being wasted between the bar and the wall bench. But whatever, Aga is paying the retail strip mall rent, not I.
Still, Aga is the real deal. It's helmed by a third generation Taiwanese restauranteur who blubbers on video, but who has also managed to recreate dish his family is known for since 1958. This chain is not a shanzai knock-off like the current Yung-Ho disaster in the SGV. It's bona fide; I've seen Mr. Guo himself bouncing in and out of the kitchen:
The menu at Aga is terse, just like it is in Chiayi city, Taiwan. There are only a handful of "entrees", which arrive at the table looking basically like this:
That is the signature dark meat turkey rice. The rice is salted and steamed with turkey soup stock. It tastes nothing of Thanksgiving. This is how I grew up eating turkey. This is the reason why I can't stand "American" turkey and sliced turkey from a dlei. This dish reminds me how I truly despise "American" food 49% of the time. At $8, it's not the cheapest meal in Artesia, it's not even the cheapest, nor the biggest, Taiwanese rice dish along Pioneer Blvd, but I don't care. I'll pay an extra US$ for the Aga name, another $0.50 for some weak display of interior design. After all, the cliche goes something like: well it's cheaper than an airplane ticket.
Another popular entree is the black Taiwanese sausage. It's black because there are no nitrates nor food coloring. The sausage is rather dry, and lean. But more important, it tastes like Kaoliang wine. Specifically, it tastes like a highly proofed Kaoling wine. There is no other sausage in America, Chinese, Taiwanese, Italian, French or otherwise, that tastes like this. This is also only $7. Note the casual vegetable sides come room temp, and if the weather is a bit cool, the vegetables are cold. It's a style and homage thing. Just eat it.
The other dishes arrive looking rather plain. These snacks, as sold in Taiwan, typically costs $0.75 to $1, so there is no plating to speak of what-so-ever. Aga attempts to mask the humble origins of the food by using some crotchety aged modernism bowls more suited for pasta and western soups. How I wish they'd stop. Thankfully, the lousy ceramic ware doesn't translate to lousy food. The deep fried sticky rice pork "pie" (or dumpling), is a thing only a native would love. It's crazy, it's incomparable, and it's actually texturally unpleasant. But it's wonderfully tasty:
Aga, we salute you for not sticking to the same damned pork chop rice and shaved ice. Currently, entrees orders receive get a free tea drink during lunch. The teas are flavored in the current popular Taiwanese way: no fruity syrups, just brewed fruit and tea.
Aga Taiwanese Bistro
Pioneer Blvd, Artesia, CA